Melissa June
Artistic, Executive, Outreach Education & Ballet Teacher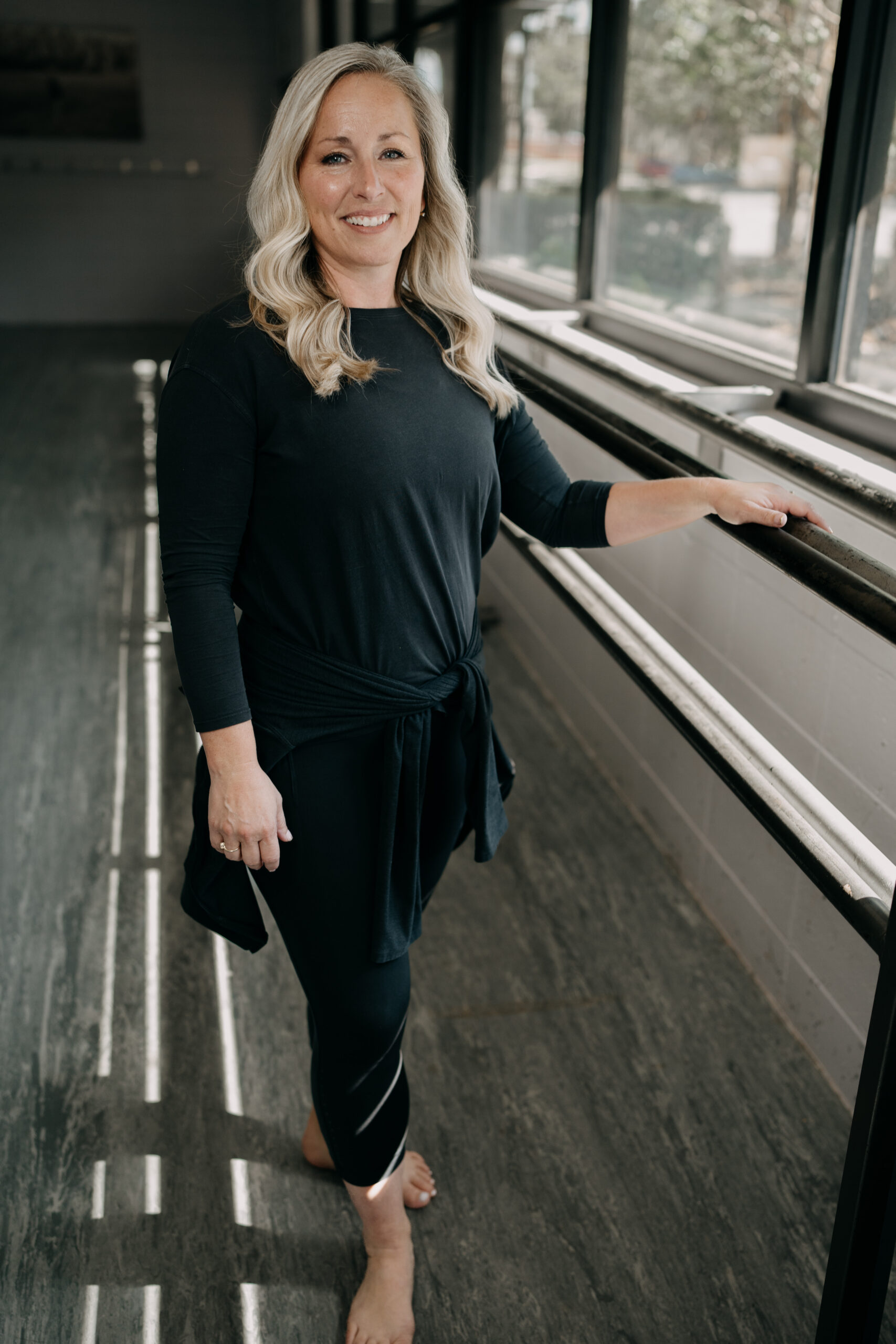 Melissa June comes to us from Ormond Beach, Florida where she was born and raised. From there she took her passion for dance and earned her Bachelor in Fine Arts in Dance from Florida State University. Melissa has toured internationally and trained and performed with many companies around the southeast including: The Civic Ballet of Volusia County, Tallahassee Ballet, FSU's Dance Reparatory Theatre, University of South Carolina Dance Department and Columbia City Ballet. Her performing credits include The Nutcracker, Midsummer Night's Dream, Sleeping Beauty, Cinderella, Coppelia, Firebird, Paquita, Swan Lake and many original contemporary works.
Melissa started her teaching career at an early age and has taught at leading studios in Florida, Georgia and South Carolina. During this time she has set many ballets and productions including The Nutcracker, Sleeping Beauty, Paquita, Cinderella, Snow White, Over the Rainbow, Alice and Wonderland, and Beauty and the Beast to name a few. Melissa has also served as Ballet Mistress for the Civic Ballet of Volusia County and the Professional Track program director at European School of Performing Arts. She has had many students move on to programs with Julliard, The Joffrey Ballet, Orlando Ballet, Next Generation Ballet at the Patel Conservatory, UNCSA, USF, Florida School for the Arts, and FSU's dance programs.
Melissa is very excited and honored to be working as Artistic Director. She is excited to share her vision and continue the technical excellence that SGB is known for.
Rachel Arnold
Executive Director 
Rachel Arnold comes from a strong nonprofit and marketing background with experience in fundraising. Originally from Marietta, Georgia, she attended Auburn University where she obtained a Bachelor of Science in Human Development and Family Science. She has lived in Thomasville for the last nine years and has developed a deep love for our community. Rachel has been involved in Wildlife Arts Festival, Young Life, and teaches barre and Pilates at The Method! She has a passion for the arts and is looking forward to continuing to advance growth for South Georgia Ballet.
Morgan Rhoden
Office Manager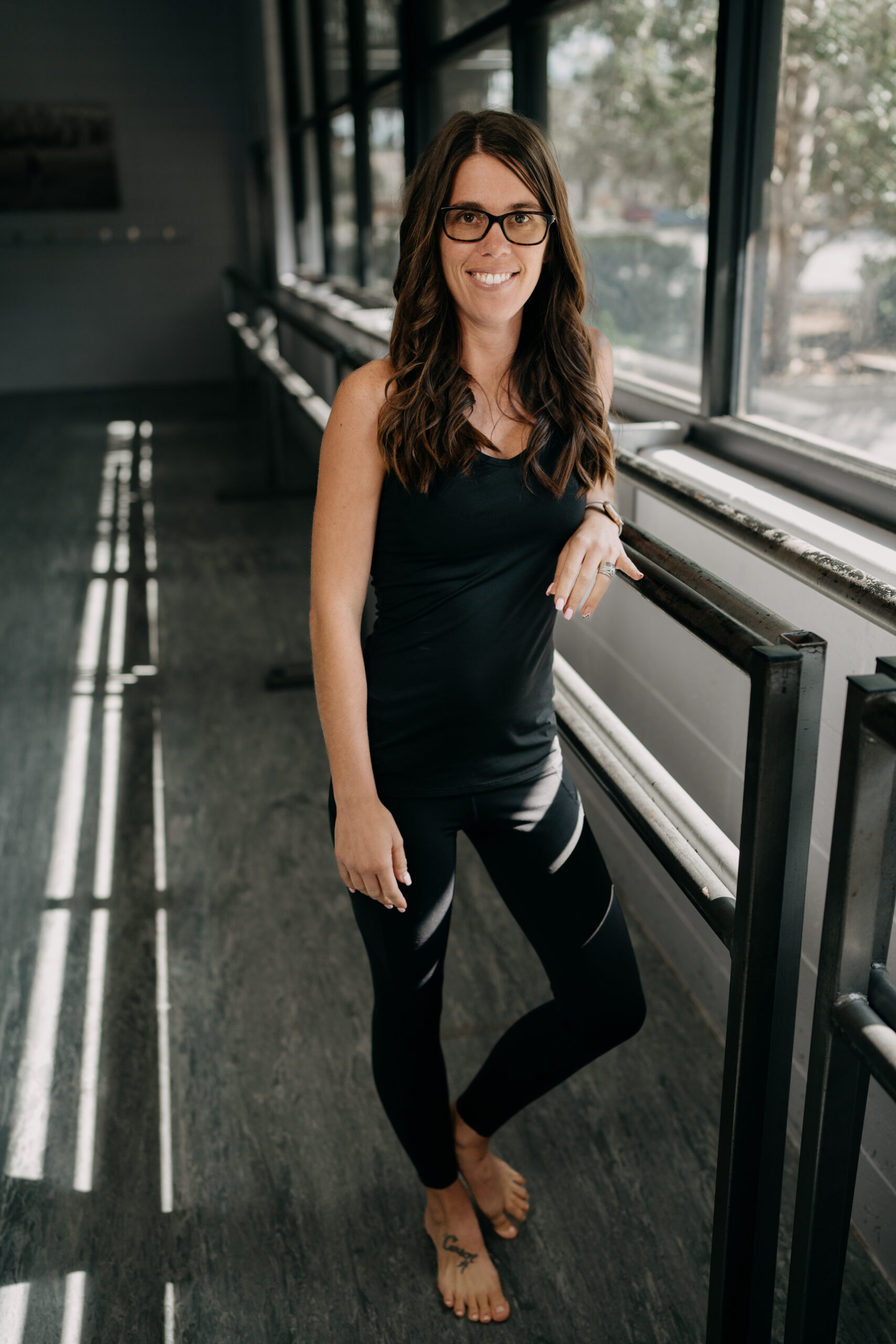 Morgan Rhoden was born in Warner Robins, Georgia and moved to Thomasville at an early age.  She is a 2008 graduate of Thomas County Central High School and received her Business Administration degree from Southwest Georgia Technical College in 2012. Morgan joined the SGB family in August 2013. Morgan loves serving at The Gathering Church, going on Mission trips to help serve others, outdoors & travel baseball with her oldest son. Morgan resides in Ochlocknee with her husband Buddy & sons Carson & Carter Ray.
Kathleen Peters
Grant Writer
Kathleen Ewing is originally from Valdosta, Georgia where she studied ballet, modern, and jazz dance for 15 years, under the direction of Linda C. Chase at Dance Arts, Inc. Kathleen began demonstrating and teaching at an early age and quickly found an interest in sharing her love of dance. Kathleen graduated from Florida State University with her B.F.A in Dance in 2016. While attending Florida State, Kathleen studied abroad in Paris, France, attended Perry Mansfield Performing Arts Intensive on scholarship, continued teaching, and became interested in Arts Administration. She interned at the American Dance Festival and later returned as summer staff for two summers working in hospitality, event planning, and operations for the ADF School. Kathleen has a passion for education, engagement, and development in the arts. Kathleen received an arts advocacy award from the Florida Department of Cultural Affairs in Spring 2019 due to her work during graduate school. She most recently received her M.A in Arts Administration from Florida State University in May 2019.
Rebecca Ross
Ballet Mistress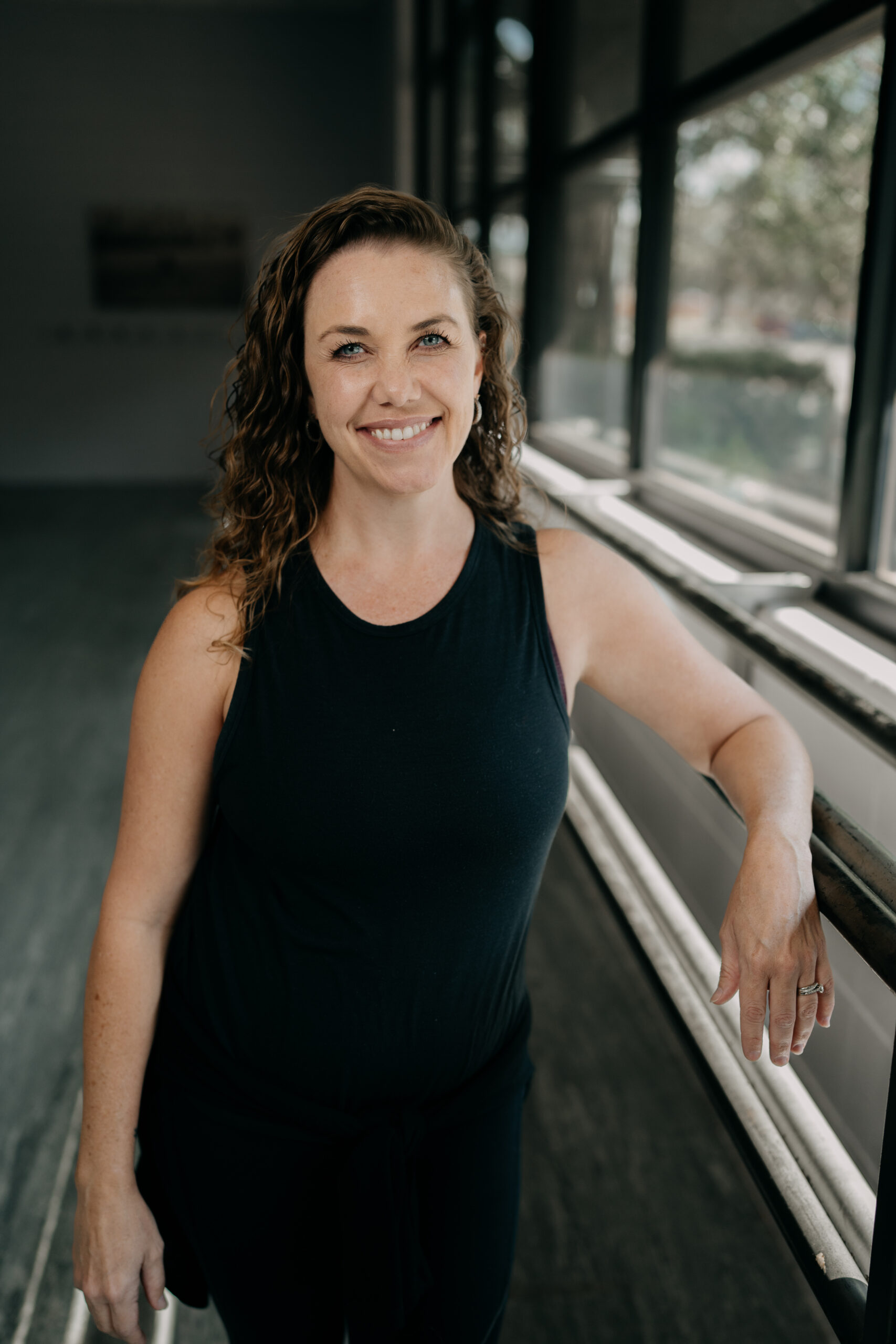 Rebecca Ross began dancing at the Dance Zone in Melbourne, FL. She attended various summer programs including The Rock School, Jacob's Pillow, Boston Conservatory, and Sarasota Ballet. Rebecca graduated Magna C Laude with a BFA in Dance Performance from the University of Arizona. While in college, she had the honor to perform works by George Balanchine, James Clouser, Susan Quinn, Michael Williams and Melissa Lowe. Rebecca spent two years dancing with David Taylor Dance Theater in  Denver, Colorado before moving to New York City. During her 8 yrs in NYC, Rebecca dance with Neglia Ballet Artists, Nomad Contemporary Ballet, Kinetic Works Dance Company, Six Degrees Dance, Felice Lesser Dance and Ellen Stokes Shadle/Danceworks. In addition, she taught for various summer programs and studios including Belvoir Terrace, 92nd St Y and American Youth Dance Theater.
Kaitlyn Christensen Sacco
Communications Director
Kaitlyn Christensen Sacco, received her MFA in dance performance and choreography from Florida State University (2014) and her BA in Dance from Slippery Rock University (2010) on a full scholarship. While at SRU, she had the opportunity to work with guest artists such as Doug Varone and Dancers, River North Chicago Dance Company, Teena Custer, Ursula Payne and Helanius Wilkins. She also received the "Outstanding Choreographer Award" for the Class of 2010 at SRU. After graduation, she was a company member with MacArthur Dance Project and an intern with Koresh Dance Company in Philadelphia. At FSU, she taught in the General Studies Dance Program and performed in numerous concerts; some works by Alex Ketley, Rodger Bellman and Gerri Houlihan. After FSU, she moved to NYC and was the boutique manager and video marketing assistant for Gaynor Minden Pointe Shoes, a company member with Megan Lynn Asterial Dance, an apprentice with Ariel Rivka Dance and was a guest performer with iKada Contemporary Dance Co in their NYC International Dance Festival at the famous Alvin Ailey Dance Theater. After NYC, she moved back to Florida and was the Associate Artistic Director of South Georgia Ballet (2015-2018). She was the Wellness Studio Director, Zena Rommett Floor Barre (certified) Teacher and Cross-Training Teacher at FSU in the School of Dance in the Fall of 2018.  She was a member of Ircamar Garcia Rodriguez Dance Company (2015-2020) and performed at FAMUs African Caribbean Show, the Monticello Opera House and at the Contemporary Dance Choreography Festival in Orlando. Kaitlyn has had her choreography chosen to perform at the American College Dance Festival at Ohio University, the White Wave DUMBO Dance Festival in NYC, at The Philadelphia Phillies Baseball Game, PBS and many more. She currently lives in Tallahassee FL with her husband, 2 boys and 2 dogs. She is the Communications Director and a choreographer with SGB and Adjunct Faculty Member in the School of Dance at FSU and the dance coordinator/a performance member with Camerata South Orchestra. 
Ashley Adams
Contemporary/Jazz/Tap Teacher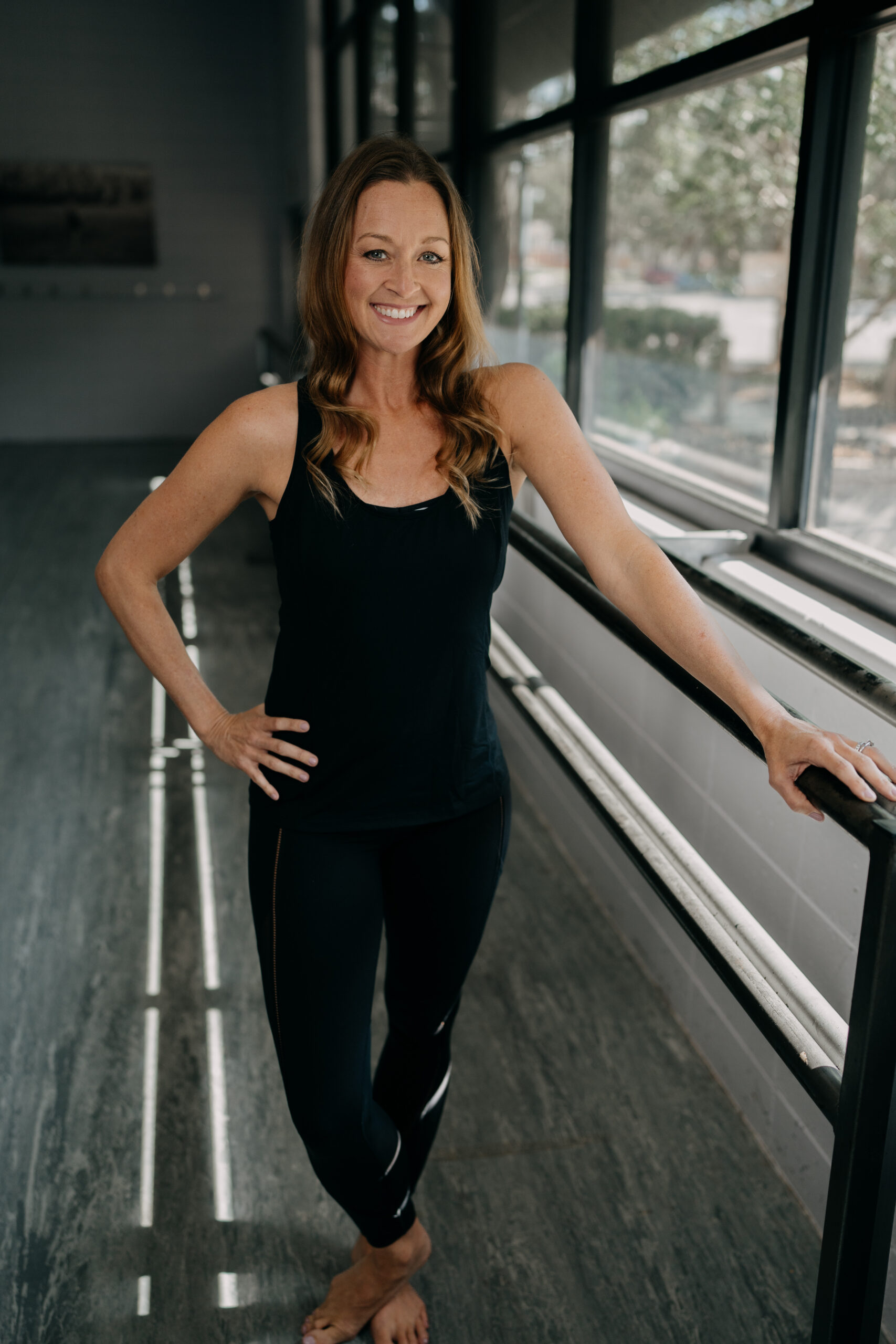 Ashley's dance career began in Orlando, FL, competing across the country earning titles such as National Miss Starquest", "Miss Dance of Florida" & "National Miss Showbiz". Ashley even had the opportunity of competing on Ed McMahon's "Star Search". After graduating from FSU with a BA in Theatre, a minor in Dance & a season with the FSU Golden Girls, she started as a professional dancer at Walt Disney World. After a year with Disney, Ashley became Dance Captain on a ship for Celebrity Cruise Line. After stepping off the ship, Ashley packed her bags for the Big Apple. While in NYC, Ashley worked as a model and dancer for many well-known companies such as MTV & L'oreal. She appeared on The Today Show, The Discovery Channel, Good Morning America, & danced in the Elan Awards (NYC) & BDC 25th Anniversary Show (NYC). While performing, Ashley assisted classes at Broadway Dance Center & Tremaine Dance Convention, as well as judging & teaching Master Classes across the U.S., such as Dance Masters of America. Ashley was chosen to be a Radio City Rockette in 2005 and remained active for 5 years, kicking eye high every holiday season. She currently judges dance competitions around the country, choreographs and guest teaches around the southeast & most recently choreographed Miss Tallahassee's solo for the Miss Florida Pageant and Miss Valdosta's solo for the Miss Georgia pageant. The Dance Tallahassee Performance Company is close to Ashley's heart, as her mission when moving here from NYC was to provide a program for college students that allowed them to affordably pursue their passion for dance while in school. Among these things, Ashley is also a certified Pilates Instructor, a newly chosen Brand Ambassador for Lululemon in Tallahassee & a proud mother of 3 boys.
Sydney Ellen Rawlings
Assistant to the Director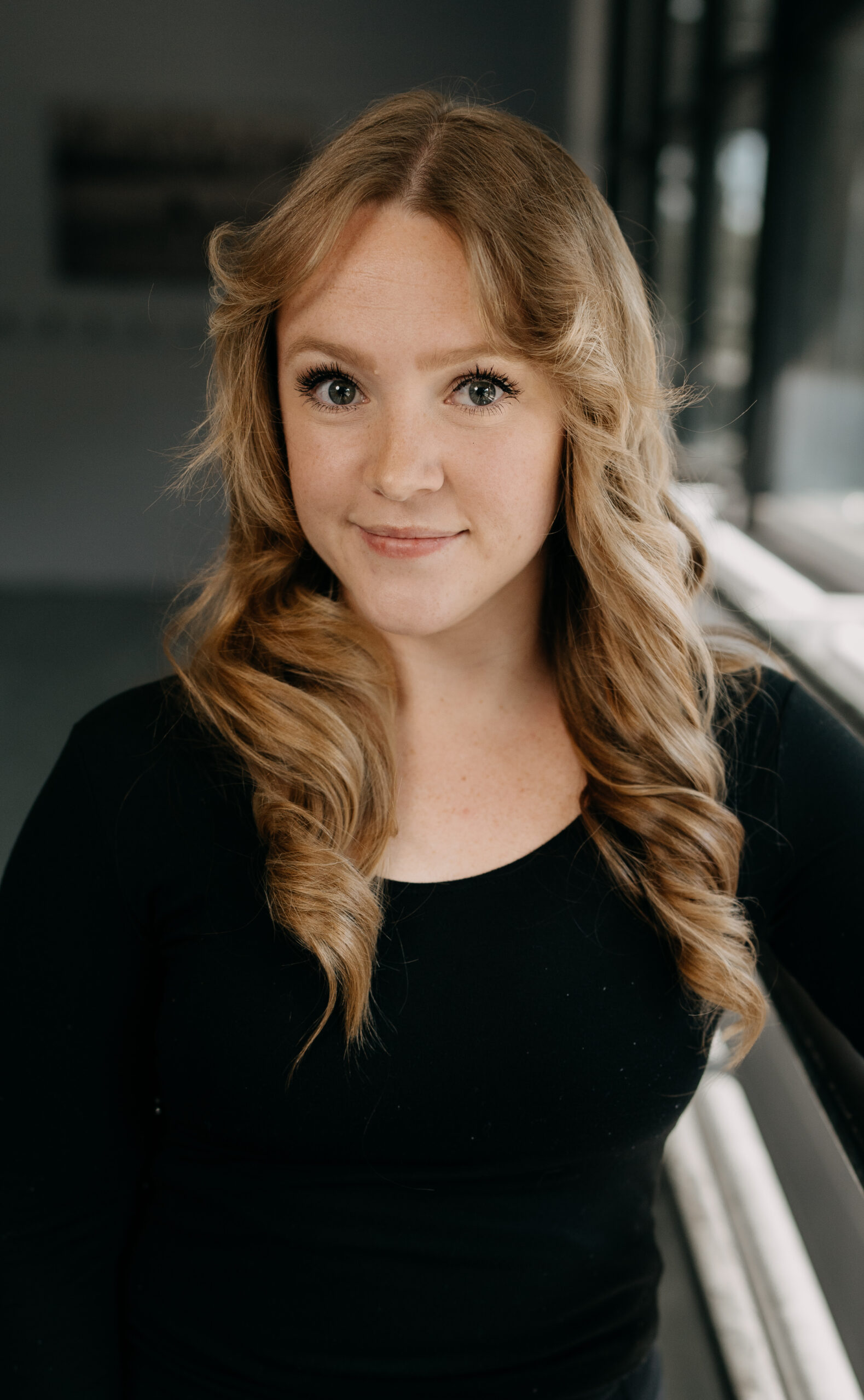 Bio Coming Soon…
Ariel Brock
Step Up Teacher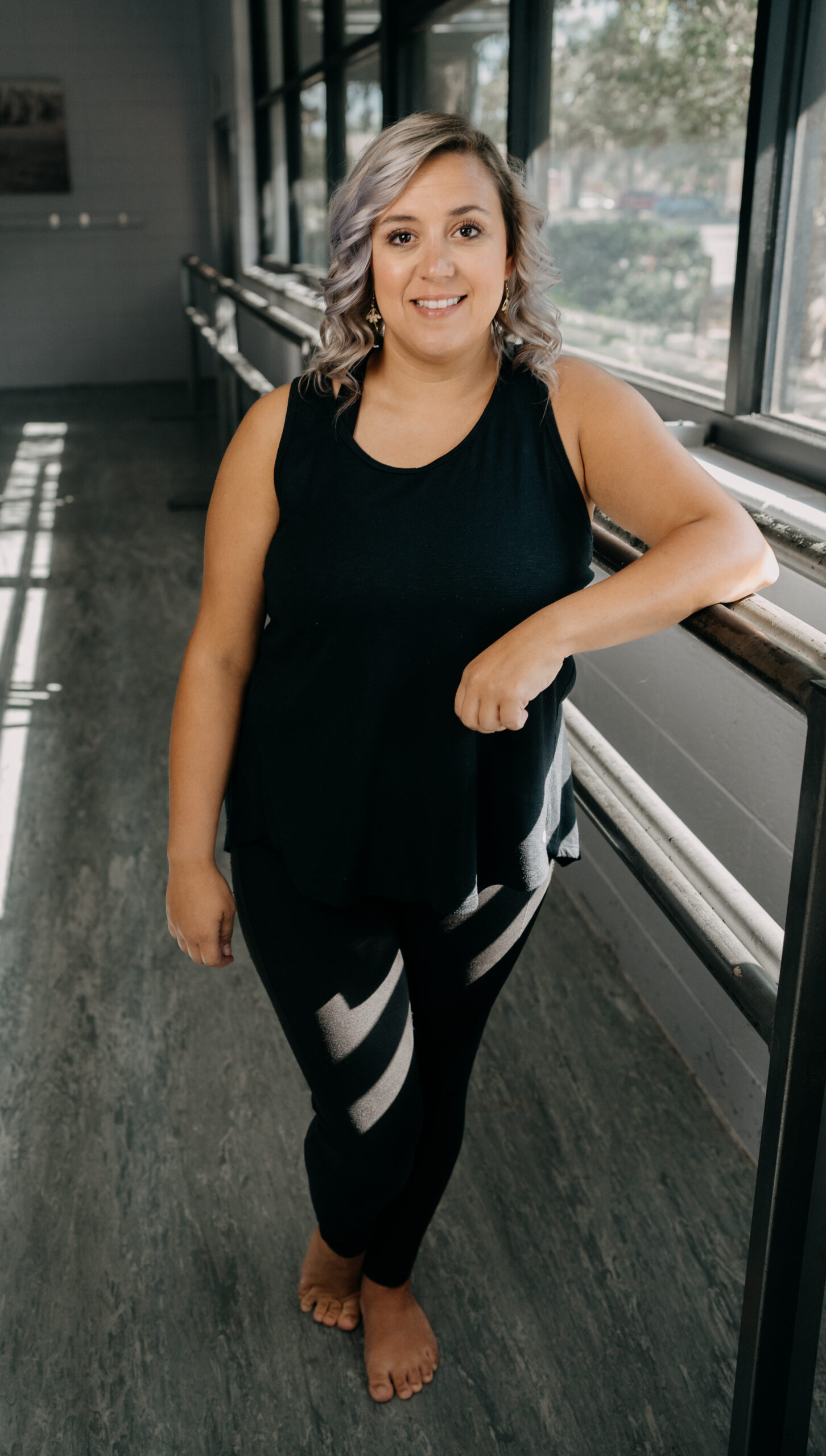 Ariel Brock received her Bachelor of Fine Arts in Dance from Valdosta State University. She has trained for over 20 years in dance. She is no stranger when it comes to the stage. She has choreographed many musicals for Bainbridge Little Theater and performed in numerous productions. Mrs. Brock has always had a special place in her heart for SGB"s Outreach Programs. She also enjoys creating designs for her shoe Booby Babies Clothing Co. Mrs. Brock resides in Vada with her husband, Eric Brock, and their three children Emmerich, Briar Rose, and Ezra.
Shelley Kines
Ballet, Creative Movement, Toddlers and Tutus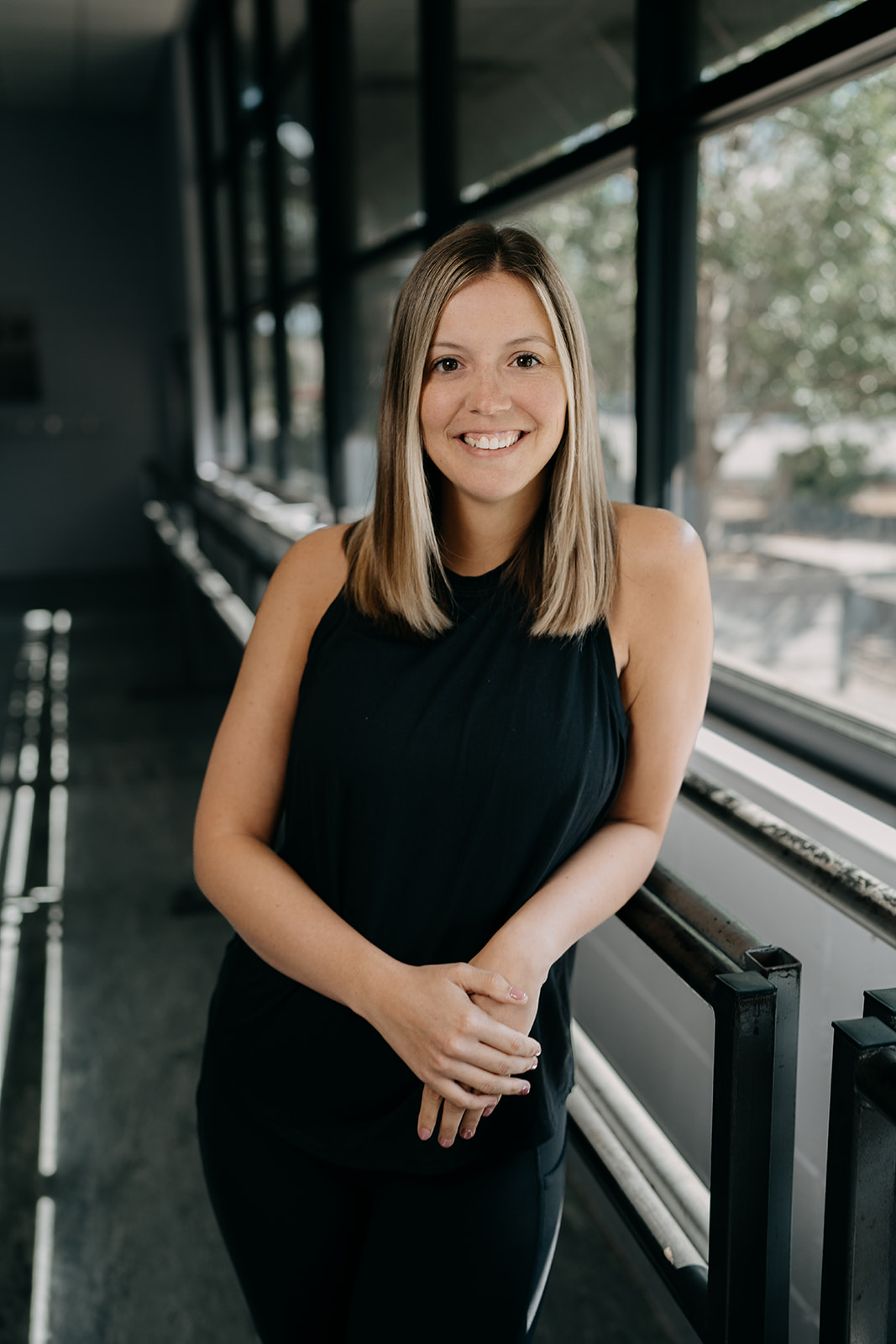 Shelley Kines began dancing at the age of three under the direction of Alison Bundrick at South Georgia Performing Arts, now known as South Georgia Ballet. At the age of ten, she began shadowing and assisting Ms. Alison in the classroom and at the age of twelve, she began teaching and subbing. Throughout her journey at SGB, Shelley had the opportunity to be trained under amazing choreographers such as Melissa June, Emily Loftiss, Orialis Serrano, Suzanne Ferrell, and many more. She danced many lead roles, including Dew Drop Fairy and Spanish Lead in The Nutcracker, Miss Clavel in Madeline's Magic Shoes and Cinderella in Sleeping Beauty. Shelley then went on to Valdosta State University where she graduated with a degree in Early Childhood Education. Since then she has graduated with her Master's and Specialists degrees in Education and Leadership. She currently teaches third grade in the Thomas County School System. Shelley is thrilled to continue to teach the youngest dancers at SGB and instill a love for ballet in their hearts.  
Paige Knuckles
Acro, Strength & Conditioning Teacher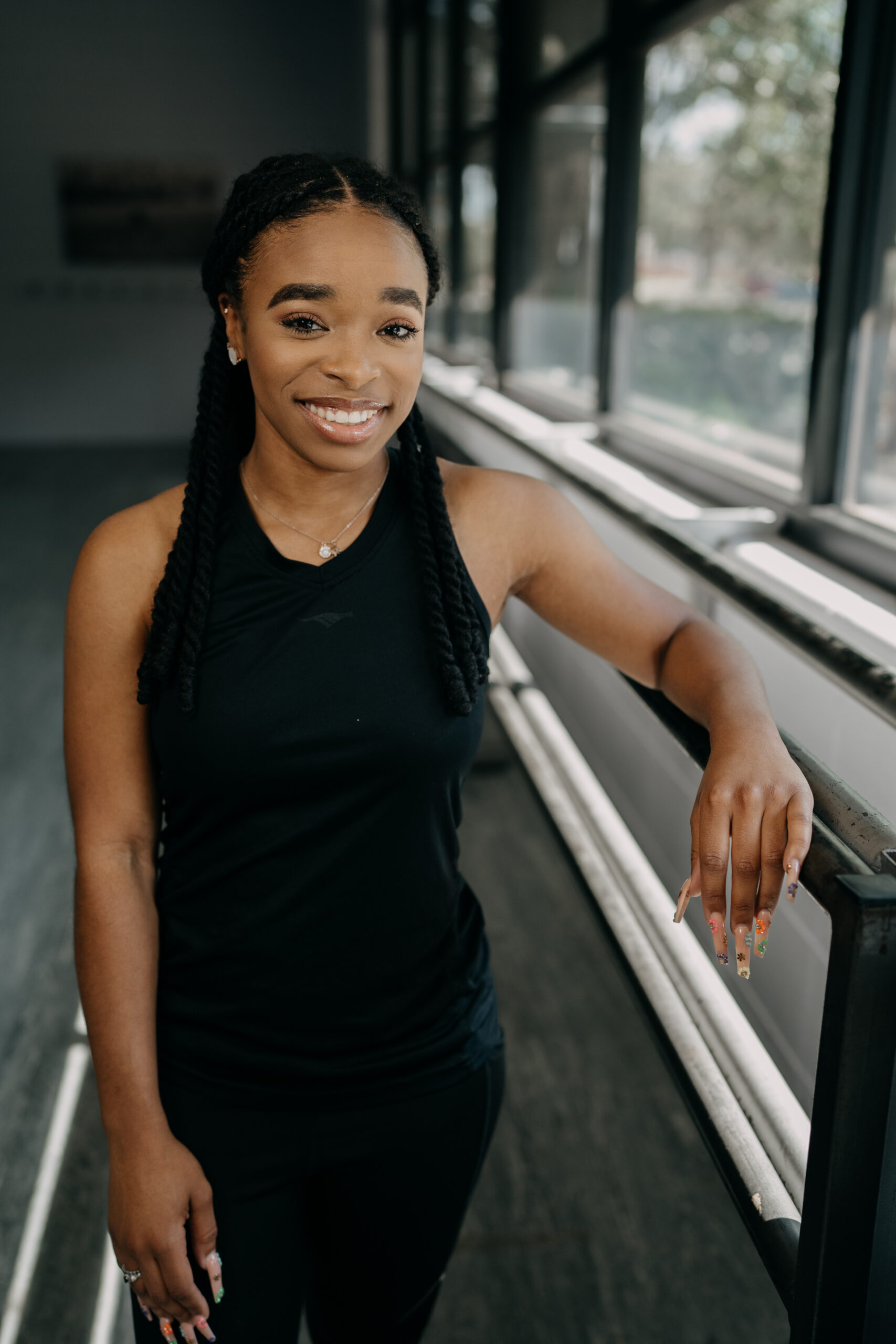 Paige Knuckles is a 2016 Thomasville Scholars Academy graduate and has her Associates of Arts in Liberal Studies Degree. She has participated in gymnastics for 6 years, cheerleading for 10 years, was a Red Hot Danceline member and THS Varsity Cheerleader. She has coached gymnastics & tumbling for 5 years and recently began instructing acrobatics.
Daphne Tuten
Acro, Strength & Conditioning Teacher
Daphne Tuten, a native of Albany, Ga, danced with Pritchett-Pippin Dance Studio for 17 yrs. where she was an acro and tap assistant, then teacher for 7 yrs. She worked for National Cheerleaders Association while in college earning her B.S. in Early Childhood Education. After 5 years in the traditional classroom, Daphne became a stay at home mom of her 3 children, Emily Grace, Jack, and William. She and husband, Scott reside in Cairo, Ga. This is her 6th year as an acro instructor for South Georgia Ballet.
Jenna Jones
Tap Teacher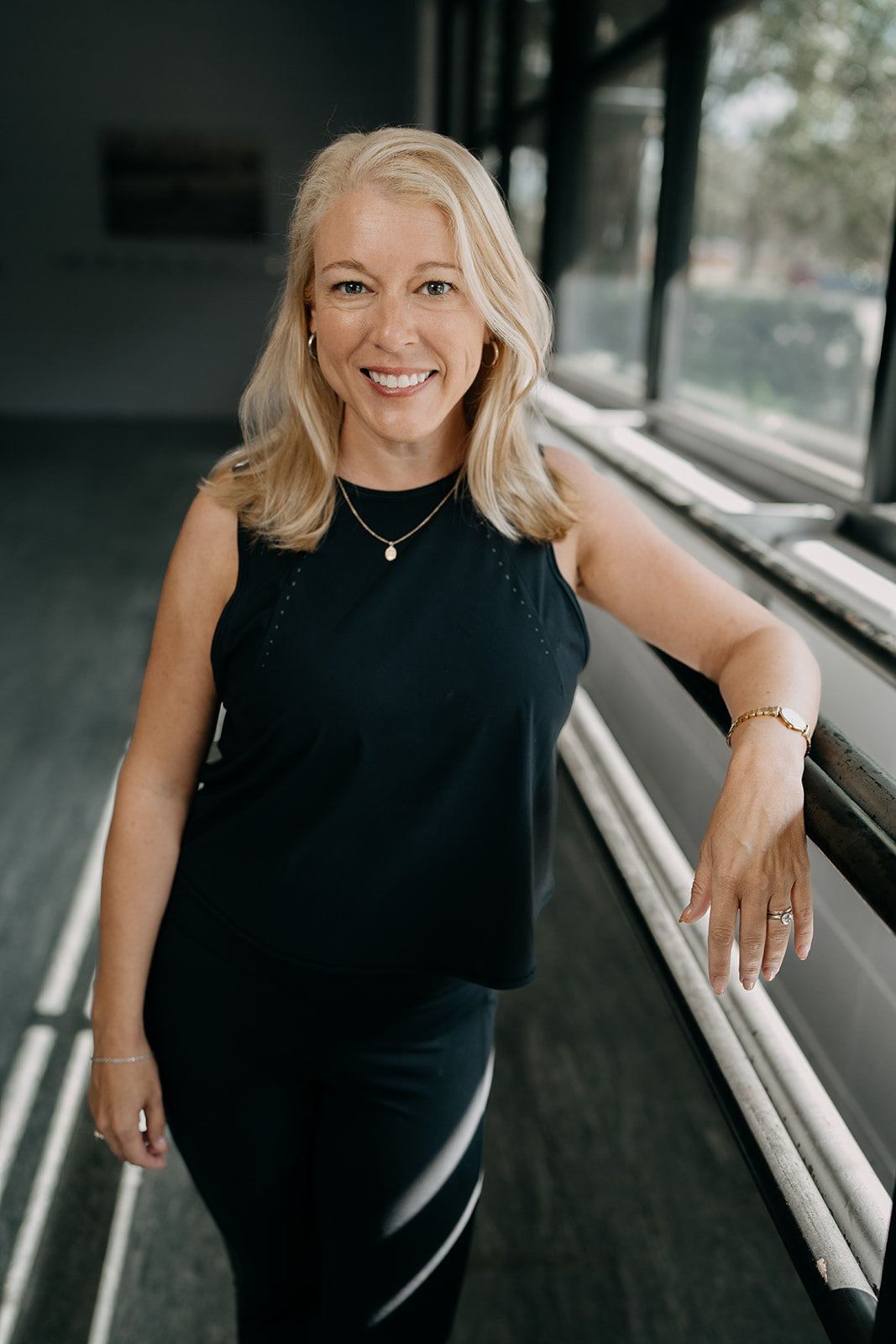 Jenna Jones was an inaugural member of South Georgia Ballet from 1998-2002 after which she joined, and has never left, the staff. She has served in many capacities and has been an instructor in various disciplines. She currently teaches tap, her personal favorite. She also designs and programs lighting for each of SGB's shows (stop by the booth and say 'hi!'). She studied Interdisciplinary Studies at Wesleyan College with a focus on Theater Management. Jenna has directed, choreographed, taught at, and performed in many, many productions for various regional and local companies and her favorite weeks of the year are those spent in the theater. 
Riann Duggan
Jazz & Tap Teacher 
Bio coming soon…
Lauren Kelly Routt
Contemporary, Jazz, Tap & Ballet Teacher
Bio coming soon…
Sophi Sampson
Jazz & Tap Teacher 
Bio coming soon…
OFFICERS
Jami Porter, Chairman
Courtney Williams, Vice Chairman
Vanessa Patz, Secretary
Joshua Sharp, Treasurer
EX-OFFICIO
Michele Arwood– Thomasville Center for the Arts
Lisa Billups– Thomasville Community Resource Center
Lee Wagner– Marguerite N. Williams Boys & Girls Club
COMMUNITY ADVISORS
Latoya Davis Craig, FSU School of Dance
Bonnie Hayes, Main Street and Tourism Thomasville
Sarah Doolin Roy, Young Actors Theatre
BOARD OF DIRECTORS
Rita Amisson
Rebecca Brinson
Tiffany Davis
Margaret Hardy
Susan Harvard
Caitlyn Lang
Ethan Lovett
Laura Miles
Mariam Mirabzadeh
Dylan O'Neal
Carmen Salerno
Cleveland Shy
Julia Singletary
Daphne Tuten – Volunteer Parent Representative
Alison Welch – Volunteer Parent Representative